About the Experts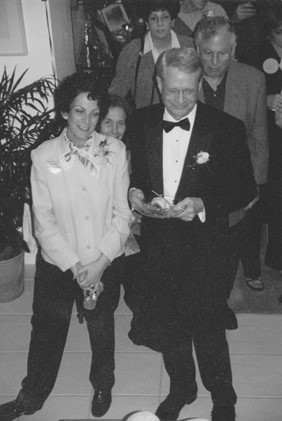 The more than 35-year writing partnership of Barbara Unell and Dr. Jerry Wyckoff began with the book launch of Discipline Without Shouting or Spanking.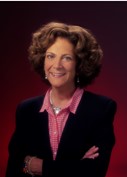 Barbara C. Unell
A devoted mother and adoring grandmother, Barbara Unell has been an author, publisher, educator and social entrepreneur for over 40 years, passionately translating behavioral, social and neuroscience research into practical pathways leading to the greater good in health, learning and behavior. To that end, she has co-authored 17 books, including  Discipline Without Shouting and Spanking, which has sold over a million copies worldwide; How to Discipline Your Six to Twelve Year Old Without Losing Your Mind; 20 Teachable Virtues; The 8 Seasons of Parenthood; and Discipline with Love and Limits, all with Jerry L. Wyckoff, Ph. D. She has also been a columnist for The Kansas City Star; writer/host of the nationally syndicated radio feature, "Kid's Stuff"; community partner of "The Baby Buffer" online parenting project of the Kansas chapter of The American Academy of Pediatrics; and co-founder and editor of national and regional magazines and newsletters, including TWINS Magazine, Caring Parent, and Kansas City Parent.
A proud graduate of The University of Texas at Austin, Barbara has appeared on numerous national and local radio and television programs cheerleading for the mission of her books, as well as the national and regional character education and social-emotional health programs she co-founded, including: "Kindness is Contagious…Catch It!"; the award-winning "Sunflower Ambassador" program; and "Uncle Dan's Report Card". In 2000, she founded the national nonprofit organization, Back in the Swing, which launched the first clinical breast cancer survivorship center in the United States at the University of Kansas Cancer Center in 2006. She and Judith Fertig co-authored the IACP award-winning lifestyle cookbook, The Back in the Swing Cookbook: Recipes for Eating and Living Well Every Day after Breast Cancer, in 2012.
In 2016, together with Bob Unell, her husband of more than 40 years, and Dr. Wyckoff, Barbara co-founded the national nonprofit organization, The Raised with Love and Limits Foundation, focusing on filling the gap in parenting skills of nurses, pediatricians, teachers and social workers and those they care for, to improve and protect the mental, physical and emotional health of children every day. As a contributor to the new national movement of healthy parenting in primary care, the Foundation is on the front line in prevention and reversing the effects of toxic stress and adverse childhood experiences and supporting caring, protective adults with the 2019 launch of the innovative clinic-delivered, parent skill-building tool kit, Behavior Checker; the new completely revised edition of Discipline with Love and Limits; and the companion, groundbreaking online education course, Parenting is Healthcare.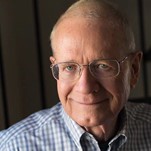 Jerry L. Wyckoff, PhD
Dr. Wyckoff earned his Ph.D. in Developmental and Child Psychology from the University of Kansas. He has worked as a psychologist at the Kansas Neurological Institute in Topeka, Kansas; as a school psychologist and special education administrator for the Shawnee Mission School District in Kansas; and a licensed psychologist in private practice. Dr. Wyckoff has been a frequent speaker for the Parents as Teachers Program and a consultant to school districts in Chicago; St. Louis; San Francisco; Naples, Florida; Seattle, Washington; and Kansas City. He was chairperson of the Stop Violence Committee; a part of the Kansas Committee for the Prevention of Child Abuse; and has served on the professional advisory boards of CASA, CHADD, and TWINS Magazine. Dr. Wyckoff published "Attention Deficit Hyperactivity Disorder, Who Has It and Who Doesn't", in School Law in Review, 1997. He has been an Adjunct Professor in the University of Kansas Department of Human Development and an Associate Professor in Education at Ottawa University, Kansas City. 
Dr. Wyckoff and his wife of 55 years are the parents of two children and grandparents of four.