Our Foundation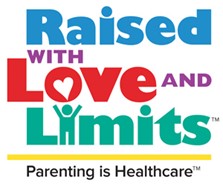 "The single most important factor in promoting positive psychosocial, emotional, and behavioral well-being in children is having safe, stable, and nurturing relationships with their mother, father, or other primary caregivers."
  ~~ The National Academy of Sciences, Engineering and Medicine
The Raised with Love and Limits Foundation is a grassroots, 501c3 national nonprofit organization dedicated to promoting safe, stable and nurturing adult-child relationships to prevent toxic stress and adverse childhood experiences.
We fulfill our mission through creating groundbreaking, practical programs and partnerships that foster relational health—the ability to develop and sustain safe, stable and nurturing relationships with emotionally available, engaged and attuned adults. The adults provide children and adolescents with the positive experiences that buffer adversity and build the foundational social and emotional skills needed to be resilient in the face of adversity.
Relational health is both the treatment for and mitigation of childhood toxic stress. This concept builds on the 2012 AAP policy and technical report that described how early childhood experiences are biologically embedded and influence developmental outcomes across the life course.
Our proven, practical, research-based love and limits approach to relational health in our programs, books and partnerships is built on developmental, neurological and behavioral psychology which studies children in "real" settings—home, schools, and playgrounds. And our strategies to help parents and others teach children acceptable behaviors and protect them from harm is in aligned with those recommended by the American Academy of Pediatrics in their 2018 Policy Statement, "Effective Discipline to Raise Healthy Children" and their new 2021 Policy Statement, "Preventing Childhood Toxic Stress: Partnering with Families and Communities to Promote Relational Health".
In short, toxic stress defines the problem. Toxic stress explains how many of society's most intractable problems (disparities in health, education and economic stability) are rooted in our shared biology but divergent experiences and opportunities. Relational health defines the solution. Relational health explains how the individual, family and community capacities that support the development of safe, stable and nurturing relationships also buffer adversity and build resilience across the life course.