Our Foundation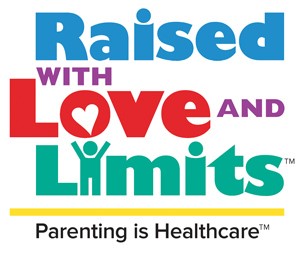 Our Name is Our Mission
Promoting caring, supportive and protective relationships to prevent toxic stress and adverse childhood experiences.
The Raised with Love and Limits Foundation supports the new public health movement of preventing toxic stress in children's lives to improve their health, learning and behavior by helping parents and caregivers manage children's common behavioral issues through evidence-based strategies that develop consistent, caring, supportive and protective relationships with children.
According to Robert Anda, M.D., one of the principal investigators along with Vince Felleti, MD, of the Adverse Childhood Experiences Study, the number of people today who either are either personally, or within their families, affected by adverse childhood experiences outnumbers the people who are not affected by them. The consistently increased stress levels of these experiences produce high levels of cortisol, a stress hormone, that becomes toxic to the body. A child's developing brain is critically affected with the greatest damage being to the executive or reasoning part of at the brain. As a result, the traumatized child grows up being unable to control impulses, focus on tasks, moderate emotions, and function in school.
Because toxic stress in children can be elevated by the adults in their world, those adults are the most important change agents in eliminating toxic stress. If every parent, grandparent, daycare worker, teacher, and principal developed a mindset of actively, consistently caring, supporting and protecting children, not only could we see a reduction of violence but also reduced physical and emotional problems in children and in the adults of the future.
SO…why a Foundation to help protect children from toxic stress? Because every 8 seconds a child is born in the United States, and currently, before reaching age 5, up to 45% of children in the United States experience "significant and non-normative" trauma that will jeopardize their health and well-being from their first breath to the end of their shortened lives.
As noted by Jack Shonkoff, M.D., "Early experiences affect lifelong health, not just learning; healthy brain development requires protection from toxic stress, not just enrichment."
He adds, "The time has come to leverage 21st century science to catalyze the design, testing and scaling of more powerful approaches for reducing lifelong disease by mitigating the effects of early adversity."
Our flagship initiative, Behavior Checker®, makes healthy parent skill-building a systematic, effective, integrated part of a pediatric practice through phone triage and office visits, providing access to evidence-based, practical solutions to over 150 common childhood behavior issues. As part of the electronic medical records, patients can access these solutions in their after-visit summaries, email and in their children's charts. Behavior Checker also includes in-depth education for nurses, helping them understand the relationship of childhood adverse experiences (ACEs) to toxic stress, neurological development, and long-term physical and mental health outcomes.